[mappress][/mappress]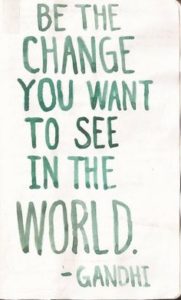 Community Mediation Center in Knoxville has scheduled a 40 hr Basic Mediator Training in general civil mediation, as follows.

ALL TRAINING DAYS ARE REQUIRED TO BE ATTENDED IN PERSON.
Thursday, January 16, 2020: 4PM – 9PM
Friday, January 17, 2020:  4PM – 9PM
Saturday, January 18, 2020: 9AM – 6PM
Thursday January 30, 2020: 4PM – 9PM
Friday, January 31, 2020: 4PM – 9PM
Saturday, February 1, 2020, 9AM – 6PM
We will reserve the following weekend (February 6-8) for make up sessions due to weather-related cancellations.
Family-to Civil Crossover Training (16 hrs) will be included for those who have already received Family Mediation Training. (dates and times TBA).
The training is an approved TSC General Civil Rule 31 training, and is designed for those who have never taken a mediation training.  We will focus on topics such as:
Conflict resolution concepts
Negotiation dynamics
Court process
Mediation process and techniques
Communication skills
Standards of conduct and ethics for Rule 31 Neutrals
Community resources and referral process
Cultural and personal background factors
Attorneys and mediation
The self-represented party and mediation
Confidentiality requirements, and any exceptions. as required by law, and
Rule 31 and procedures and ethical standards
Forms and protocol for co-mediating in CMC's Civil Sessions Day-Of-Court Mediation Program, as well as in CMC's non-court civil programs.
Our training will prepare the student to be a Volunteer Mediator for CMC throughout the coming year.  An important part of the overall training is the opportunity to observe real mediations and then co-mediate with more experienced mediators in our Day-Of-Court Program.  Since 1994, CMC volunteers have been co-mediating in Knox County General Sessions Civil Court for those whose disputes involve landlord-tenant issues, car accident damages, fee for service contracts, sales, repossession of personal property, collection matters, personal and business loans, roommate troubles, family renting from family.
We will co-train with the University of Tennessee College of Law Mediation Clinic at 1505 W. Cumberland Avenue, Knoxville, TN  37916, room location TBA.
Email Jen Comiskey at cmctraining@2mediate.org for more information. Once you have spoken to us and filled out an application, use this link to pay.